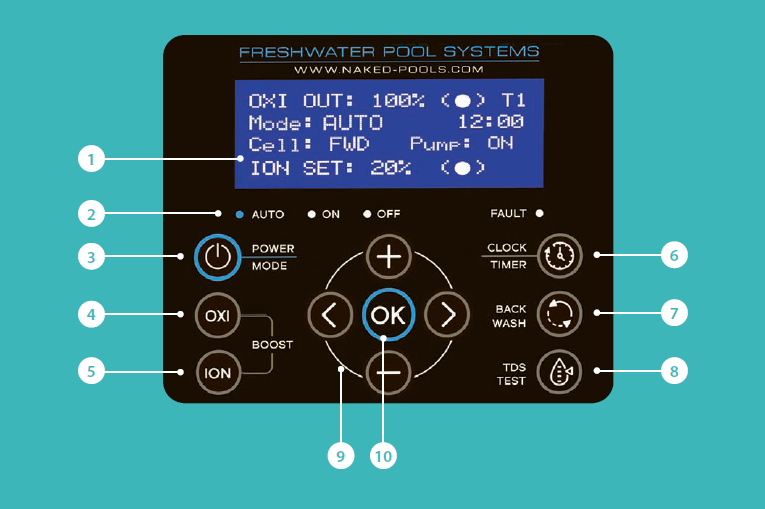 This is a general overview of each button on the main screen of the NKD-R System.
1. DDS Screen – Default Display Screen.
2. Indicators – Displays what mode the system is currently in.
3. Power Mode – Switch between running modes Auto/Off/On.
4. OXI Boost – Boost the Oxidiser during/after heavy pool use or extreme weather.
5. ION Boost – Boost copper levels in the pool if levels are low.
6. Timers – Single/Dual. T1 – Sanitisation. T2 – Circulation.
7. Backwash – Controls the pump and steps through backwashing sand or glass media filters.
8. TDS Test – Check the TDS levels in your pool. (Ideal levels are 800-1200ppm)
9. Navigation - [+] Increase. [–] Decrease. [<] Back/Exit
10. Enter/Save/Next