How to setup your Naked System with External Controllers or an Automation System for your swimming pool.
The Naked System is compatible with any external pool control system and will slave to the controller allowing it to switch the unit ON and OFF.
Your builder/installer will be aware of how to do this however, if unsure, please CONTACT US and we would be happy to assist.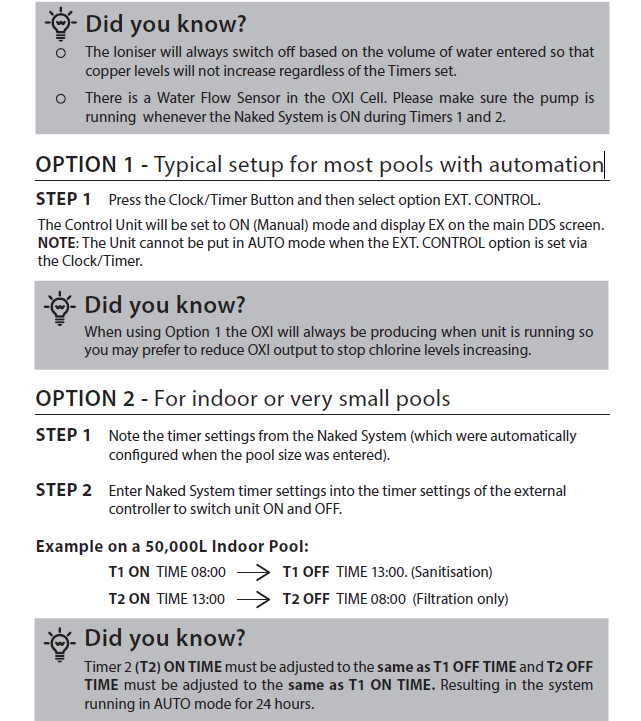 IF THE PUMP IS NOT PLUGGED INTO THE NAKED SYSTEM - it is important to start the pump timer 10-15 mins before the Naked System turns ON and stop the pump 10-15 mins after the Naked System turns OFF to avoid a WATER FLOW FAULT from occurring.