Your freshwater pool is different to a normal salt/chlorine swimming pool. Although a lot of water balance is the same, you no longer need to rely on chlorine and other associated chemicals for your pool.
Unlike traditional salt/mineral and chlorine based systems the Naked System requires up to 70% less chemical so be sure to tell your local pool shop you have a Naked pool and provide them with the Naked Water Bottle and the attached Naked Water Testing document.
Below are examples of water tests displaying the correct levels and incorrect levels expected for a Naked Pool.
Correct Naked Levels - Fibreglass Pools: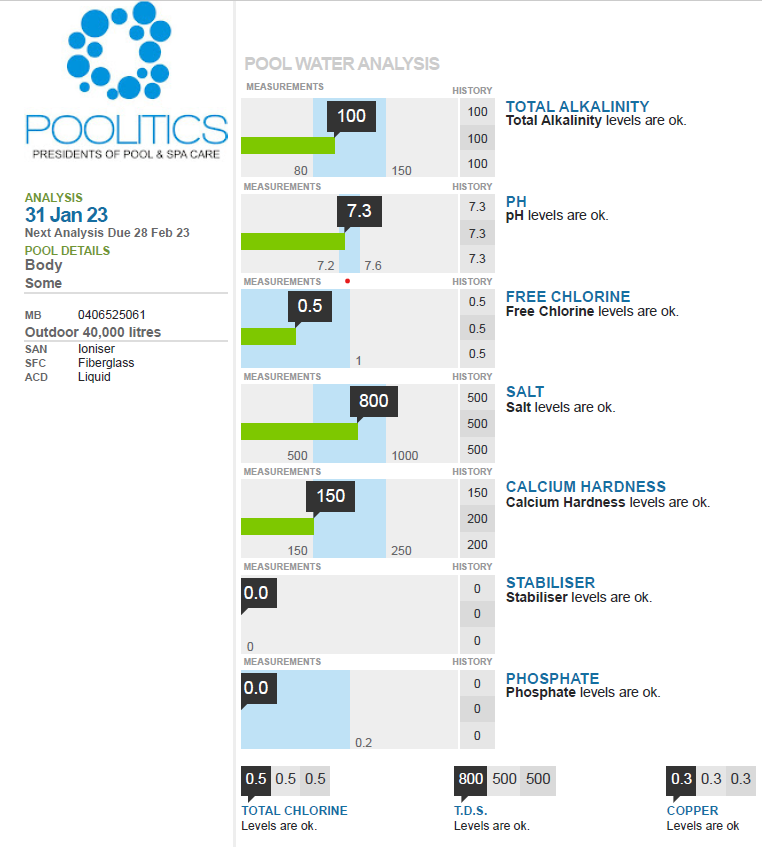 Correct Naked Levels - Concrete Pools: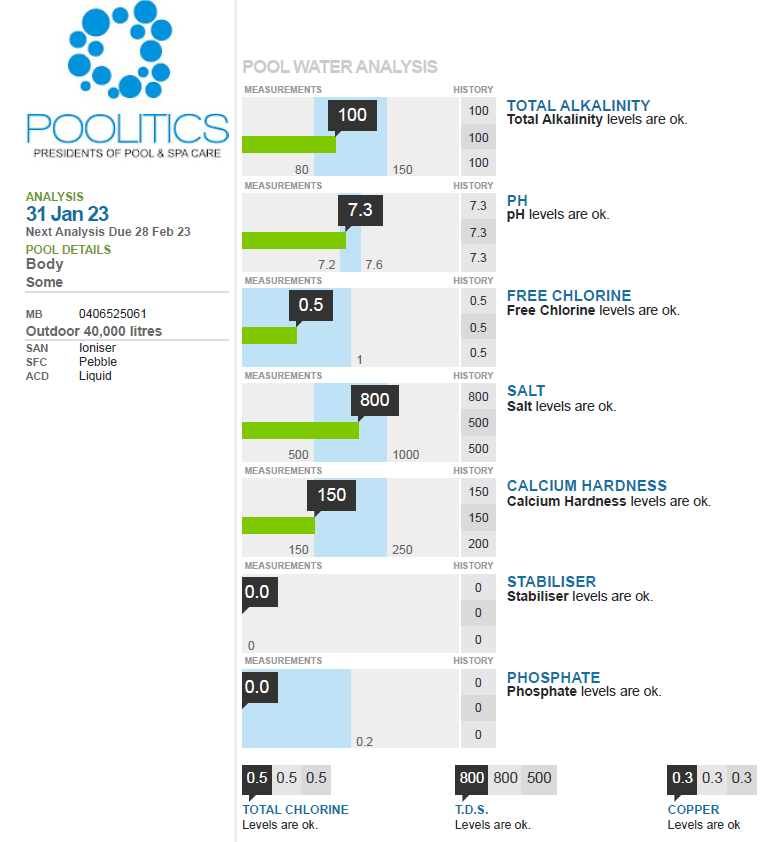 NOTE BELOW - both tests are asking for a shock dose of chlorine, increased salt levels and stabiliser. Unfortunately we do come across some confusion, as not all pool water testing systems are the same. Should you or your pool professional require further assistance please CONTACT US anytime.
Incorrect Naked Levels - Fibreglass Pools: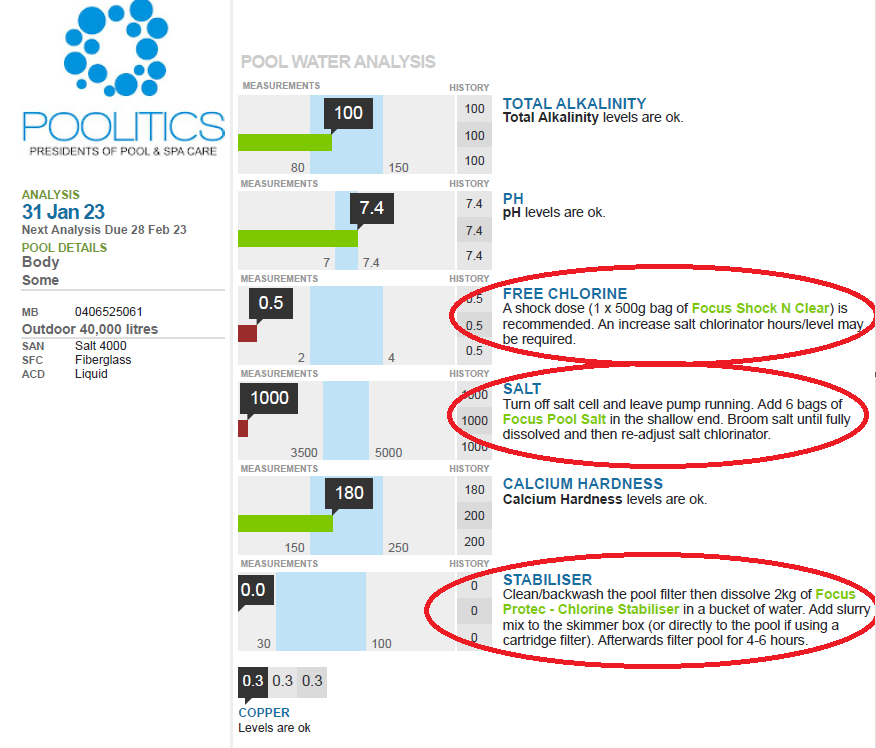 Incorrect Naked Levels - Concrete Pools: